The productivity of your plant is directly tied in with the automation tools you use. Therefore, the company providing part handling systems for your factory needs to be completely in-tune with your thought process as well as the processes taking place in your factory. Several factors need to be considered when collaborating with a part handling system provider.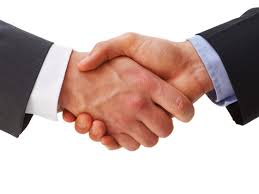 What to Look For in an Automation Partner
Here are listed the few factors that should guide you in choosing the right part-handling system manufacturer:
The manufacturer should be able to meet your expectations in terms of the product features and complexity. He should have the capability to not only understand your requirements but also to provide you with the right solutions.
Manufacturers who have strong knowledge of your industry will be able to guide you better. Strong technical expertise will help you save money, and increase efficiency. The manufacturer should be able to grasp your requirements, predict the problems you could face and provide solutions accordingly.
Industry experience is vital to the manufacturer's ability for value addition. Someone with experience working in the industry will be in a better position to provide you with tailor-made solutions that help increase efficiency. Choosing an automation partner with immense experience can even decrease your overall cost. They will also be able to provide you solutions that optimize your factory floor space.
The quality of the product as well as the service will dictate how the next few years will work out for you in terms of the system you purchase. The quality of the product needs to match up to your expectations, budget, and your current machinery. The quality of service is important to help you understand how the manufacturer will handle your problems in the future. It will also help you estimate the manufacturer's level of dedication when providing maintenance services,
An automation partner should be the one you are comfortable discussing all your problems with. He should also capable to provide you with solutions that work to your advantage. In the end, it is important to partner with someone who can support you professionally. Comfort, expertise, experience – all go hand in hand when manufacturing an automation product for your manufacturing unit.